Toward the end of each year, I like to take some quiet time alone to mentally map out the year to come. Part of this is, of course, reading my cards. I may have my plan but I also want to get a general sense of what the year might have in store for me. I'll go into each card more in depth during the corresponding month, but below is what my 2013 spread looks like along with my quick  and general first thoughts and impressions.
Note: I used the Aquarian Tarot deck. All images are form the Aquarian Tarot.
Overall impressions – Mixed bag this year. Looks like I'll be dealing with a little of everything; work, love and relationships, money etc. The year doesn't seem to have one overarching theme as no particular suit is really dominant in the reading.  There are a good amount of reversals. That indicates some blocked energy and just overall not everything going my way. Also, there are a whopping four major arcana cards which seem to indicate there I'll be dealing with some major life themes and reflections. My general sense of the year is good.
January
Ace of Rods (reversed) – Won't be making any major new moves career wise this year
February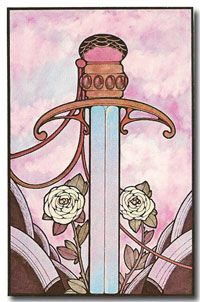 Ace of Swords – Important opportunity and subsequent decision to make
March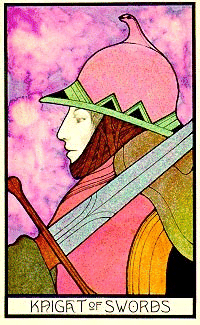 Knight of Swords – A message, an air sign man, taking control of a situation
April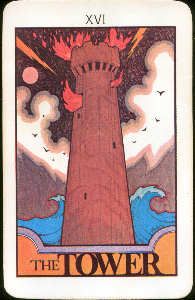 The Tower – new way of thinking based on a major event or life occurrence (fitting since I'm getting married this month)
May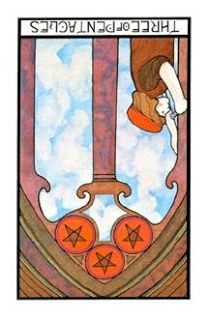 Three of Pentacles (reversed) – Learning a new skill or anew position but the energy is blocked somehow
June
Two of Pentacles (reversed) – trouble balancing finances
July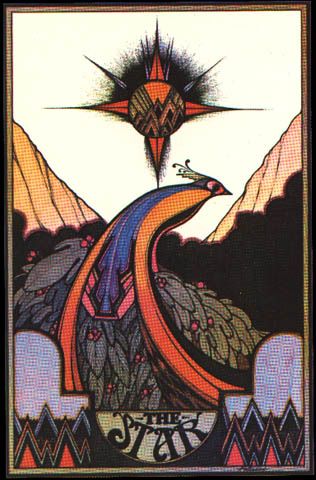 The Star – something good is going to happen, must listen to my own voice
August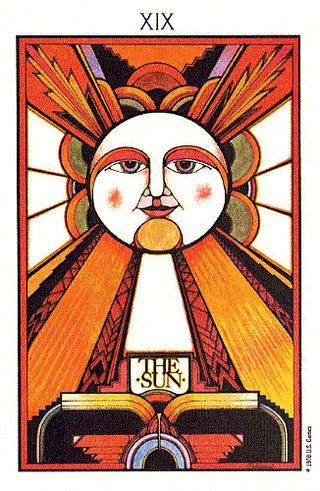 The Sun – overall a happy month (one of my birth cards)
September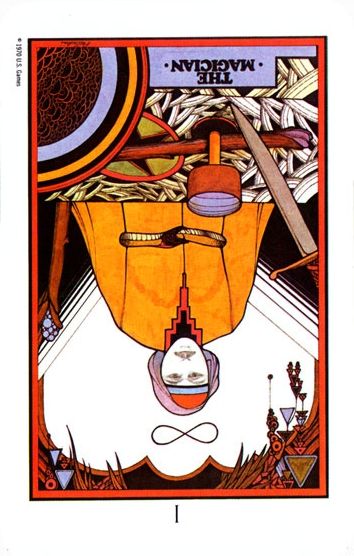 The Magician (reversed) – I don't like that this card comes up reversed since it is another one of my births cards and just one of my favorite cards all around. I get the sense that I'm not able to manifest something that I want.
October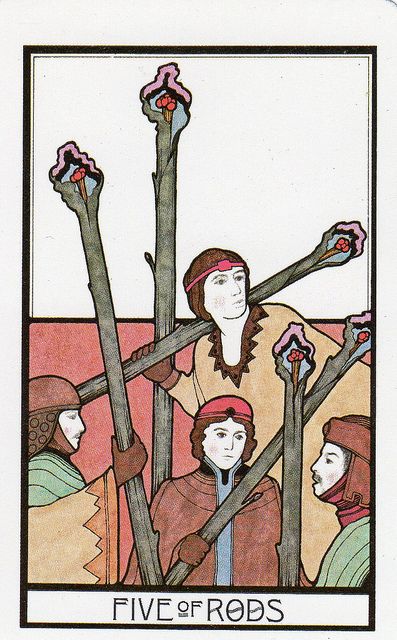 Five of Rods- Trouble and/or opposition at work
November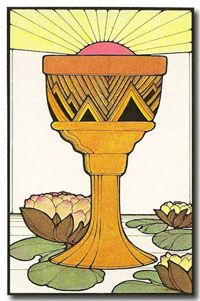 Ace of Cups – Baby? Good lord…
December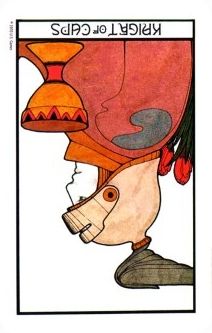 Knight of Cups (reversed) – seems to convey the exact opposite energy of the previous card…some kind of trouble in a relationship